Now that's an attention-getter of a title.
How are you doing, Sweetheart? I hope that you are doing well, as I always do.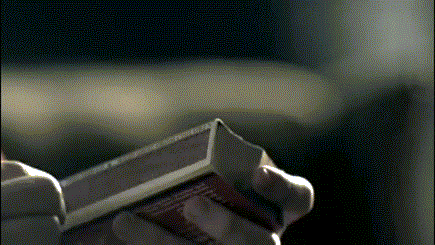 I had off from work for the past 4 days, and those past 4 days were interesting for me. Being secluded with my Equal for 4 days meant spending time writing and researching, and, I must say, if I learned anything in those past 4 days, it is just how disgusted I am with ignorant minds.
This next quote from Albert Einstein is one of my favorites ;
Could he have been any more honest with his words, his thought?
Before I further on, I need to tell you something important, something that I had realized, or, figured out, a week ago, but I needed time to confirm my feelings first.
I have posted here nearly everything pertaining to what has happened to me, all in honesty. I will not lie to you, Kiddo. I have told how I was walked back through past lives to intercept someone, that someone being Vön, and that I needed to retrieve something from Vön before I could come back, back to myself.
But I didn't take something into consideration, during the walk back to the here and now.
I was returning upon the same path I took to reach Vön. I walked backwards in a forward motion, intercepted, then I walked forwards in a backwards motion, and I am still walking forwards in a backwards motion, for I am not back just yet. But I am close.
What brought me to this conclusion was the sensation of a persona belonging to this man;
I bet that sent some chills up some spines.
My realization of this was more of a concern to me, for, I didn't know why I was feeling him again. I don't have any memories of what that man saw and experienced, and that's a good thing, because I don't want to know, but I have felt his patriotism, his loyalty, to his country and it's people. Tell me, Kiddo, can you name one military leader in this country today who displays as much patriotism to this country as Adolf Hitler displayed to his?
No one comes to mind, correct?
How fuckin' sad is that?
People today look at Adolf Hitler as a "monster", and in a sense he was, however, no one looks at the atrocities created by our own military and President, like the killing of 450,000 women and children in Aleppo, Syria. The doctors from a children's hospital in Aleppo sent a letter to President Obama begging for help, in the form of medical supplies, for the children. President Obama's reaction was dropping  10,000 bombs on Aleppo. On that children's hospital.
Adolf Hitler wasn't the problem, Christianity was, and still is, the problem.
Maybe it's me, but those Arch Bishops seem to be rather happy in Adolf Hitler's presence.
Here are some more quotes from Adolf Hitler . . .
Thank "God" for Christianity.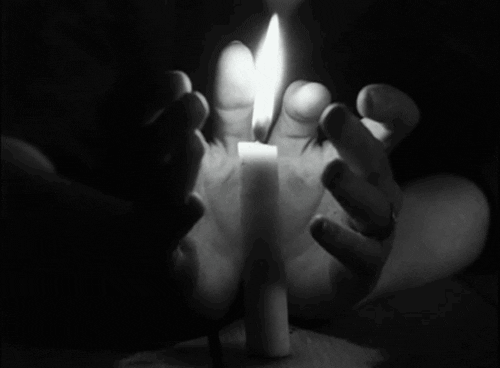 So why did I bring up Adolf Hitler. Because he was the last person that I powered before the one I am powering now. Hitler died in 1945, and I was born in 1968, there was no one in between.
Where was I in between? I was hanging with my Mom 🙂 , sleeping, while I was waiting to be born again. How I got back to her, I am not exactly sure, but I do have some ideas as to how I left Germany and returned to my Mother living in this country. I won't know for certain until she can tell me herself, in person. For me to find out how now, I would be exerting a large amount of energy, and time, and quite honestly, Kiddo, it is not important to me, right now.
Adolf Hitler died over 70 years ago, from a self inflicted gunshot wound to his head. He is not coming back, I promise.
As far as my disgust goes for the ignorant minds, I have my reasons for feeling so, so disgusted.
In fact, Sweetheart, there are so many reasons as to why I am disgusted that I don't even know where to begin, if I were to begin, begin to tell you what those reasons are.
I guess that I could begin with people.
How, just, how, can anyone believe in someone that they have never met? How is this possible?
How can anyone believe that the earth is flat? This is the 21st century, I can understand if this was the 15th century, for people weren't that smart then, but apparently they're not that smart now, either.
Here is a good one. Take a look at the photo below ;
There is a person, and hopefully not a group of persons, that truly believes that those 3 plateaus in the photo were once giant trees, and that giants came down from the sky and harvested those giant trees to be used on their own planet. Think I'm joking? I was told this by a man I worked with after he watched a video about it on Youtube. I didn't watch the video, but you can if you like ;
Here's another video about giants. I did not watch this one either, I am only posting it to show you just how ignorant a mind can be, and just how dangerous a mind can be ;
Are people this naive?
Anyone with a eye for details will see that the woman in the still of that video above isn't casting a shadow. It is fake, the entire thing is fake. There were no 60′ tall giants, there are no 60′ tall giants, there are no grey aliens, there are no reptilians, there are no little green men, no 100 mile tall trees, no alien abductions, no Loch Ness Monster, no werewolves, no vampires, no time travel, no "God", no Jesus, no Satan, no Devil, no Allah, no Mohammad, no leprechauns, no pot of Gold at the end of the fuckin' rainbow, no unicorns, nothing.
All there is, is the truth. And no one wants it.
I am so disgusted.
And I do, too.
I am posting some videos from Youtube that had found me, videos that I feel are quite good. You can watch them whenever you have the time to . . .
This one is very good ;
This one I found rather interesting, it is a bit long, so you might want to save it for a rainy day ;
Anyway, I just wanted to give you an update, as to where I am now, and right now I need to get some sleep before I go to work. It is 8 AM, Monday the 28th of November.
Have a phenomenal day, Sweetheart, and be safe.
Love, Daddio
xo