Hi, Sweetheart.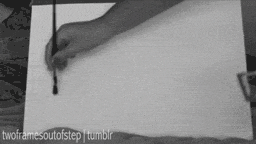 The other night at work I decided to take some photographs.  I took one of a section of the shop we work in, to see if we had company, and we did . . .
Not the best photo, but you get the picture. Then I took some photos just outside the shop;
That is a photo of the moon, by the way.
After taking several photos, we went back to work, and eventually went home, where I took three more photographs of our backyard. However, the backyard was silent with not much activity until the third photo;
As I said, not much activity. Later that morning, Saturday morning, I uploaded the photos from our camera to our computer, to see what we caught on film. Once the photos were uploaded, I began to view them, and when I got to the last photo,  I found this little gem . . .
Now, I am not "computer savvy" by any means, meaning, if I can reach the internet with our computer I feel that I've won. I do not know "photoshop", nor do I have "photoshop". That photo above should not exist. That photo above is impossible.
Why?
If you go back and look at the other photos I had taken at our job, you will see parts of those photos in the photo above. The photo above is a compilation of those other photos.
How?
By thought. Hera's thought. That photo was taken by her mind, not by myself. That photo doesn't have a "time/date stamp", and it should. When I opened the "properties file" on that photo, it said that it was taken on Tuesday the 16th of August, 2016, but that photo was the last photo to be uploaded after the one before it, the one without much activity, this one ;
The catalog number for the photo above is DSCN3878. The catalog number for the impossible photo is RSCN3863. I do not know much about photography, so I don't know what exactly the "R" and "D" mean in reference to the catalog numbers. I am certain that the photos I have taken with either of our cameras are designated with the "DSCN" number for identification purposes, so what the "R" means I don't know.
But I do know who put it there.
Anyway, I just felt like sharing with you. I am working on a post just for you, I should have it finished by next weekend, something I think you'll enjoy.
Here is one more photo before I go, I took this one over the weekend ;
I find something haunting about that photo, more so than the others. I don't know, maybe it's me. So, Kiddo, enjoy your day, stay safe, and I will write to you soon.
Love, Daddio
xo